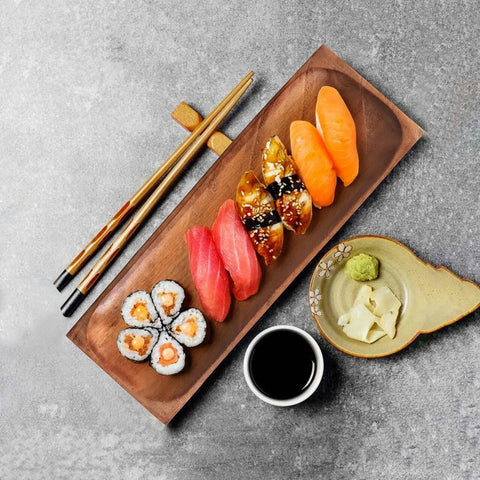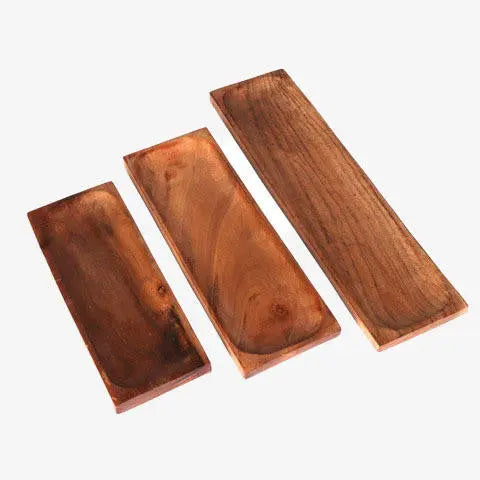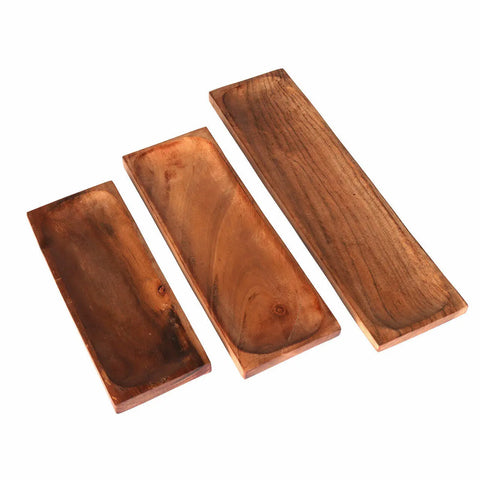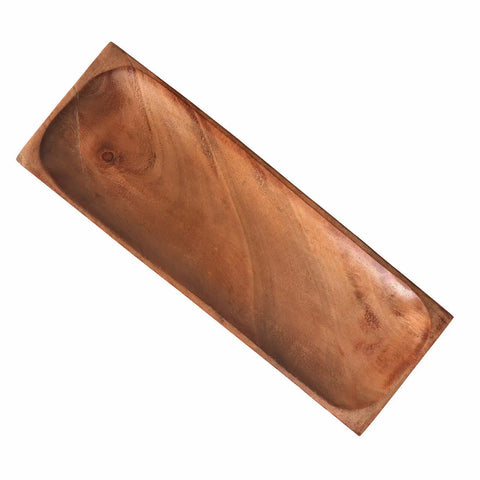 Faron Rectangular Acacia Wood Trays (Set of 3)
Description
Faron Rectangular Acacia Wood Trays (Set of 3) bring a unique touch to your dining table. Hand-carved sushi trays are ideal for serving foods and creating lovely centerpieces on a kitchen counter table. The smaller tray becomes a handsome catchall for keys and other items on an entryway table. Decorative and functional, you'll find a use for each of these beautiful trays throughout the house!
• Hand-carved acacia trays make a lovely housewarming gift
• Set of three:
• Hand wash in warm soapy water; air dry
• Treat the wood occasionally with vegetable oil to retain its original beauty

Product Details
Weight(LBS):
0.57(Small), 0.66(Medium), 0.68(Large)
Length(IN):
9(Small), 11(Medium), 15(Large)
Width(IN):
4(Small), 4(Medium), 4(Large)
Height(IN):
1(Small), 1(Medium), 1(Large)
Shipping And Returns
Our Cause
Provide sustainable employment to artisanal communities by connecting them directly with global consumers.